BLOCKED DRAINS EASTERN SUBURBS
Eastern Suburbs blocked drain repairs
Do you need a blocked drain fixed in the Eastern Suburbs? We specialise in unclogging Eastern Suburbs blocked drains including clogged toilets, blocked sewers and stormwater drains. Ignoring a blocked drain can quickly turn into a plumbing emergency. Calling a local Eastern Suburbs plumber as soon as you notice the signs can minimise damage to your home and reduce the cost of the repairs. Our plumbers are highly trained to provide comprehensive blocked drain solutions, including CCTV drain inspections, pipe location and jet blasting. Take a look at our online reviews to see why residents turn to us for all their blocked drain needs in the Eastern Suburbs.
Expect the best from our Eastern Suburbs plumbers
UPFRONT PRICING
We give you the full price, upfront with no hidden fees
CLEAN AND TIDY
We respect your home and always leave it clean, safe and protected
QUALITY GUARANTEE
All our work is guaranteed and carried out to the highest standard
EMERGENCY RESPONSE
Our team is on call 24/7 to help with emergencies as soon as they arise
LICENSED EXPERTS
We are fully licensed to carry out work in the safest possible manner
ON TIME EVERY TIME
We know your time is valuable so we guarantee to arrive on time
Eastern Suburb blocked drain solutions
There is no one-size-fits-all solution for blocked drains in the Eastern Suburbs. The right repairs depends entirely on where the clog is located and what is causing it. Our Eastern Suburbs plumbers are experts in drainage and we can confidently assess the condition of your pipes and provide targeted solutions that solve the issue for good.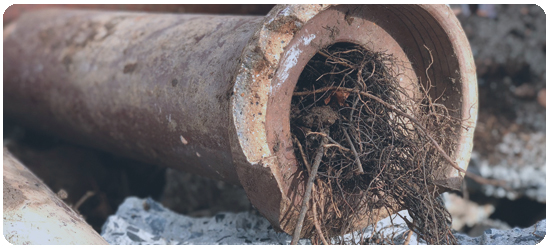 If the drains pipes are badly infested with tree roots or damaged, it may be necessary to excavate the sewer stormwater system and replace the pipes with PVC piping. Our Eastern Suburbs plumbers are experts at excavation and will carefully perform any digging required to reduce the disruption to your property.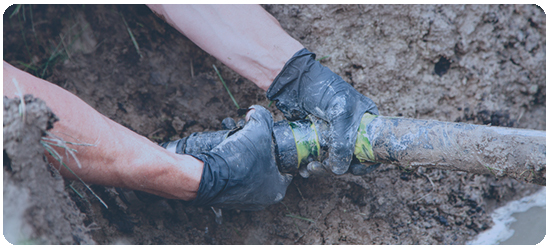 If your blocked drain requires excavation work, JAB Plumbing Solutions can locate the exact area where digging needs to occur. We aim to reduce costs, invasiveness and service time with our innovative pipe location technology. It's particularly useful when only a small section of pipe needs replacing.
FOOD SCRAPS
Rice, flour, pasta and other foods that swell can block kitchen sinks
HAIR
Hair is the most common cause of blocked shower drains
SANITARY ITEMS
Tampons, cotton balls and condoms cause blockages in the bathroom
WET WIPES
Wet wipes don't break down properly and lead to severe blocked drains
FATS, OIL AND GREASE
Grease congeals and sticks to the sides of pipes - building up over time
TREE ROOTS
Tree roots penetrate cracks in pipes and continue to grow inside
avoid clogged drains in your Eastern Suburbs home
Preventing blocked drain from occurring at your Eastern Suburbs home or business is probably easier than you imagine. Reducing the amount of foreign matter that gets into the drain pipes is the most important step in prevention. Install drain grates in the kitchen sink to catch things like food scraps and install them in the bathroom to stop hair from entering the sewer system. Toilets should not be treated as a method of waste disposal. Keep a bin in the bathroom at all times to dispose of items such as wet-wipes, makeup wipes, cotton balls, dental floss and all other sanitary items.
SEE WHAT OUR CUSTOMERS ARE SAYING