SYDNEY BLOCKED SEWER REPAIRS
We unclog blocked sewers throughout Sydney fast
Blocked sewers are one of the most challenging plumbing problems faced by Sydney residents. Not only are they unpleasant and messy, they also pose a risk to your health and property. When a sewer line is blocked, raw sewerage can backup into your home through multiple plumbing fixtures including toilets, bathtubs, sinks and floor grates. Raw sewage can spread illness and disease and is classified as a public health risk by Sydney councils. The most important thing to do when you see sewage backing up is to call a licensed Sydney plumber. JAB Plumbing Solutions offer 24 hour emergency plumbers who can respond quickly to your call. We use the best technology available to clear blocked sewers quickly and effectively. Check out our latest reviews to see what our customers are saying.
Why choose us for blocked sewer repairs in Sydney?
UPFRONT PRICING
We give you the full price, upfront with no hidden fees
CLEAN AND TIDY
We respect your home and always leave it clean, safe and protected
QUALITY GUARANTEE
All our work is guaranteed and carried out to the highest standard
EMERGENCY RESPONSE
Our team is on call 24/7 to help with emergencies as soon as they arise
LICENSED EXPERTS
We are fully licensed to carry out work in the safest possible manner
ON TIME EVERY TIME
We know your time is valuable so we guarantee to arrive on time
How do we repair blocked sewers in Sydney?
Our Sydney plumbing team provides a range of blocked sewer and sewer cleaning repairs that will be tailored to your needs. When we arrive we will conduct a comprehensive inspection of your sewer to find out the location and cause of the clog. We will then recommend targeted solutions designed to address the root cause of the issue, in a prompt and effective manner. Some of the blocked sewer services we offer include:
Sewer lines are underground which is why our plumbers use CCTV drain inspection cameras to pinpoint the exact cause and location of the blockage. This information helps us to clear the blockage in a quick and reliable manner, and also identify any problem area
If excavation and replacement of damaged sewer pipes is required, we have the best pipe location equipment available. It allows us to precisely locate the pipes and minimise the amount of digging required, even when we have no access to a current sewer diagram.
Our jet blaster discharges pressurised water through a cable and nozzle attachment at around 500 psi. It can reach deep inside sewer pipes and effectively clear blockages caused by tree roots, wet wipes and other debris.
Collapsed and badly damaged pipes will need to be repaired or replaced to prevent future blockages from occurring. Depending on the severity, our plumbers can either replace the damaged section only or your whole system.
Common causes of Sydney blocked sewer drains
DAMAGED PIPES
Collapsed or damaged pipes can restrict the flow of sewage
TOILET PAPER
Using excessive amounts of toilet paper can block the sewer
SANITARY ITEMS
Tampons, condoms and cotton balls become trapped in pipes
WET WIPES
Wet wipes don't break down in water and clog sewers
OIL AND GREASE
Grease congeals and sticks to the sides of pipes - building up over time
TREE ROOTS
Tree roots penetrate cracks in pipes and continue to grow inside
Watch out for the symptoms of blocked sewers in your Sydney home
A blocked sewer can potentially affect every plumbing fixture in your home and result in raw sewerage backing up and flooding the house. Signs of a main sewer line blockage include multiple plumbing fixtures blocking up at the same time; cracks in concrete with water seepage; a foul smell that doesn't go away; gurgling sounds in your pipes; water pooling in areas of your garden; overflowing grates, floor waste or gutters. If you notice any of these signs call a licensed Sydney plumber as soon as possible.
Sydney blocked sewer repair service areas
JAB Plumbing Solutions is based in Five Dock so we can deploy plumbers quickly throughout the Sydney Metropolitan. Whether you have a blocked sewer in Bondi, Five Dock, Hornsby or Strathfield, we have you covered.
HAVE YOUR SAY
Loved our service? We would love to hear from you. Our team is constantly striving to exceed customer expectations and all feedback is appreciated. Simply click on your preferred platform below.
QUALIFIED TECHNICIANS
Our plumbers are fully licensed to provide you with the best drainage solutions possible.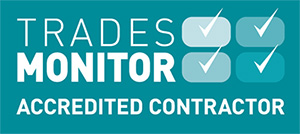 PAYMENT METHODS
We accept cheque, bank transfer, cash EFTPOS and credit card for your ongoing convenience.