Blocked Drain Annandale
Fast, affordable blocked drain repairs Annandale
Have a blocked drain in Annandale? JAB Plumbing Solutions are the leading drain cleaning experts in Annandale specialising in clogged toilets, blocked sinks, sewer chokes and blocked stormwater drains. Our team of Annandale plumbers have been working in the Inner West for more than a decade so we understand the needs of local residents. We offer honest advice and a range of dependable blocked drain solutions designed to save you time and money. See what yours neighbours and friends are saying about our Annandale plumbing team in our latest online reviews.
Our Annandale drainage experts are easy to work with
UPFRONT PRICING
We give you the full price, upfront with no hidden fees
CLEAN AND TIDY
We respect your home and always leave it clean, safe and protected
QUALITY GUARANTEE
All our work is guaranteed and carried out to the highest standard
EMERGENCY RESPONSE
Our team is on call 24/7 to help with emergencies as soon as they arise
LICENSED EXPERTS
We are fully licensed to carry out work in the safest possible manner
ON TIME EVERY TIME
We know your time is valuable so we guarantee to arrive on time
Annandale drain cleaning services
Our licensed Annandale plumbers are experts as clearing all types of blocked drains. The right drain cleaning solution for your blockage depends on what is causing the clog, and where it's located. Our Annandale plumber will talk you through the available options and recommend a solution that is best for you.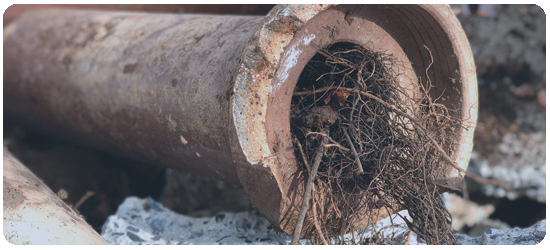 If you have a blocked drain in Annandale that is caused by badly damaged or collapsed pipes, our expert plumbers can excavate and replace the affected area of pipe. Excavation is a last resort and our plumbers will always endeavour to repair your drain in the first instance.
Being able to accurately locate underground pipes becomes important during excavation jobs. It minimises the amount of digging required because our plumber can go straight to the source of the problem. Pipe locators save time in troubleshooting, reducing the cost of repairs.
Why do Annandale blocked drains occur?
FOOD SCRAPS
Rice, flour, pasta and other foods that swell can block kitchen sinks
HAIR
Hair is the most common cause of blocked shower drains
SANITARY ITEMS
Tampons, cotton balls and condoms cause blockages in the bathroom
WET WIPES
Wet wipes don't break down properly and lead to severe blocked drains
FATS, OIL AND GREASE
Grease congeals and sticks to the sides of pipes - building up over time
TREE ROOTS
Tree roots penetrate cracks in pipes and continue to grow inside
Annandale blocked drain prevention
It's possible to prevent a blocked drain from occurring in your home. In fact, it's easy if you follow one simple rule - drain pipes are only meant for water and toilets are only made for water, toilet paper and human waste. Anything else should go into a bin. Installing drain grates in showers, tubs and sinks can catch any debris before it enters the pipes. Keep a bin in the bathroom for bulky items like sanitary pads and tampons.
Our Annandale plumbers also specialise in
Does your toilet fill up with wastewater when flushed? Is it slow to drain? If left untreated, it could eventually overflow and damage your home. Our plumber can unclog your blocked toilet in Annandale today, call 1800 225 552.
If the kitchen sink, the toilet and the shower are all blocking up simultaneously, there might be a blockage in your sewer line. Our Annandale plumbers specialise in blocked sewer drains. Call our team on 1800 225 552.
Blocked stormwater drains in Annandale pose a risk to property and public health. When stormwater drains get blocked it can lead to serious flooding in your home. If you have a blocked stormwater drain in Annandale call 1800 225 552.
Leave a review
If you were happy with our Annandale blocked drain plumber we would love you to share your positive experience. Our goal is to continually improve our blocked drain repairs for our Annandale clients and all feedback is taken on board!