Blocked Drains Sutherland Shire
Sutherland Shire clogged drain repair experts
Sutherland Shire blocked drains are no match for the experienced plumbers at JAB Plumbing Solutions. We can unblock any clogged drain in Sutherland Shire ranging from food scraps blocking the kitchen sink, right through to tree root infiltration in the outside stormwater line. Our Sutherland Shire plumbers carry the latest hydro jet blasters, drain cameras and pipe locators to resolve your blocked drain issues today. We are also experienced in drain installation, excavation and replacement of damaged sewer or stormwater pipes. Take a look at our recent reviews to see why Sutherland Shire customers rely on JAB Plumbing Solutions for professional blocked drain repairs.
You'll love our Sutherland Shire blocked drain service
UPFRONT PRICING
We give you the full price, upfront with no hidden fees
CLEAN AND TIDY
We respect your home and always leave it clean, safe and protected
QUALITY GUARANTEE
All our work is guaranteed and carried out to the highest standard
EMERGENCY RESPONSE
Our team is on call 24/7 to help with emergencies as soon as they arise
LICENSED EXPERTS
We are fully licensed to carry out work in the safest possible manner
ON TIME EVERY TIME
We know your time is valuable so we guarantee to arrive on time
Sutherland Shire BLOCKED DRAIN SOLUTIONS
Every drain is different and the best solution for a blocked drain at your Sutherland Shire property depends on many factors including location and cause. Our Sutherland Shire plumbers don't believe in quick-fixes. We thoroughly assess the cause of the blockage and make sure that our repairs address the underlying problem. Our goal is to provide the best long-term drainage solutions possible.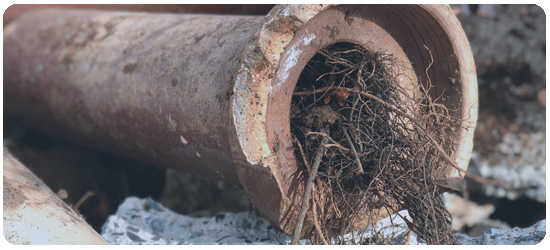 If your Sutherland Shire home suffers from slow draining sinks, gurgling toilets and recurring clogged drains there could be a problem with the outside sewer line. When the outside pipes are damaged beyond repair our Sutherland Shire plumbers can carefully excavate the offending pipes and install a brand new PCV system.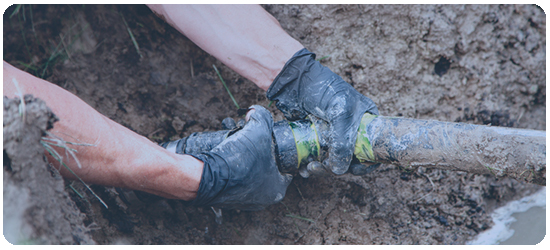 The Sutherland Shire plumbers at JAB Plumbing Solutions can determine the exact locations of underground blocked drains using state-of-the-art pipe detectors. Rather than digging up the entire line, we can strategically dig at the exact location of the blockage, minimising any disruption to your property.
Common causes of Sutherland Shire clogged drains
FOOD SCRAPS
Rice, flour, pasta and other foods that swell can block kitchen sinks
HAIR
Hair is the most common cause of blocked shower drains
SANITARY ITEMS
Tampons, cotton balls and condoms cause blockages in the bathroom
WET WIPES
Wet wipes don't break down properly and lead to severe blocked drains
FATS, OIL AND GREASE
Grease congeals and sticks to the sides of pipes - building up over time
TREE ROOTS
Tree roots penetrate cracks in pipes and continue to grow inside
Avoiding Sutherland Shire blocked drains
When it comes to drains and toilets, many people have an out-of-sight, our-of-mind mentality. But did you know that flushing items such as wet-wipes and tampons or pouring grease down the kitchen sink can cause serious blocked drains in your Sutherland Shire home? Preventing blocked drains is simple - place rubbish, food scraps, wet-wipes, grease and all other foreign debris in the bin.
Sutherland Shire Blocked drain service areas
Allawah | Arncliffe | Banksia | Bardwell Park | Bardwell Valley | Beverley Park | Beverly Hills | Bexley | Bexley North | Blakehurst | Brighton Le Sands | Carss Park | Carlton | Connells Point | Dolls Point | Hurstville | Hurstville Grove | Kogarah | Kyeemagh | Kyle Bay | Lilli Pilli | Lugarno | Oatley | Peakhurst | Peakhurst Heights | Penshurst | Ramsgate | Rockdale | Sandringham | Sans Souci | South Hurstville | Turella | Wolli Creek
SEE WHAT OUR CUSTOMERS ARE SAYING