Haberfield Blocked Drain Repairs
Need a Haberfield plumber to unblock your drain?
When it comes to blocked drains, sewers and pipes in Haberfield, JAB Plumbing Solutions can get the job done. Clogged drains can cause serious issues for your plumbing system. If you have an overflowing sink, a toilet that won't flush properly or you notice a foul smell that won't go away, turn to the drainage experts at JAB Plumbing Solutions. Our team have more than a decade of experience in the drainage industry and have a long history helping Haberfield residence with all their plumbing needs. See what your friends and neighbours in Haberfield are saying about our blocked drain repairs with our latest online reviews.
You can rely on our Haberfield blocked drain experts!
UPFRONT PRICING
We give you the full price, upfront with no hidden fees
CLEAN AND TIDY
We respect your home and always leave it clean, safe and protected
QUALITY GUARANTEE
All our work is guaranteed and carried out to the highest standard
EMERGENCY RESPONSE
Our team is on call 24/7 to help with emergencies as soon as they arise
LICENSED EXPERTS
We are fully licensed to carry out work in the safest possible manner
ON TIME EVERY TIME
We know your time is valuable so we guarantee to arrive on time
Our HABERFIELD Blocked drain SOLUTIONS
JAB Plumbing Solutions offer a range of drain cleaning solutions in Haberfield that are individually tailored to meet our client's needs. Our application of modern technology, including CCTV drain inspection cameras and jet-blasting machines helps our service stand out from our peers and allows us to offer some of Haberfield's most comprehensive drainage solutions.
Hydro jetting / jet blasting is a great solution for all kinds of Haberfield blocked drains including those caused by tree roots, waste, debris, leaves and wet-wipes. In addition to clearing tough clogs fast, jet blasters also clean the entire length of your pipe in the process, restoring your pipes to full capacity. It's safe, effective and non-invasive.
All our Haberfield plumbing trucks are fitted with high-tech drain and sewer cameras designed to inspect underground pipes such as stormwater drains and sewer drains. It gives our plumbers a clear view of the location and cause of the blockage so that we can recommend a solutions that fixes the underlying cause.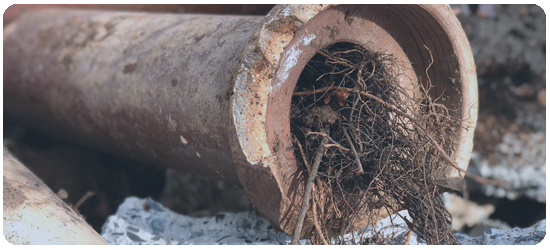 Excavation is always used as a last resort and our plumbers will opt to repair your Haberfield blocked drain, wherever possible. However, if the pipes are badly damaged or infested with tree roots, our plumbers are skilled at excavating and installing new sewer and stormwater systems.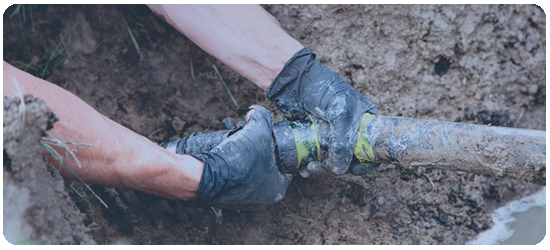 Pipe locators enable our plumbers to find underground pipes quickly and effectively when residents are unable to provide a sewer plan. We can determine the depth of the pipe, the material it's made from and where it's located without the need to dig. Saving time on troubleshooting saves our clients money.
What causes blocked drains in Haberfield?
FOOD SCRAPS
Rice, flour, pasta and other foods that swell can block kitchen sinks
HAIR
Hair is the most common cause of blocked shower drains
SANITARY ITEMS
Tampons, cotton balls and condoms cause blockages in the bathroom
WET WIPES
Wet wipes don't break down properly and lead to severe blocked drains
FATS, OIL AND GREASE
Grease congeals and sticks to the sides of pipes - building up over time
TREE ROOTS
Tree roots penetrate cracks in pipes and continue to grow inside
It's easy to prevent Haberfield drains from clogging!
The majority of clogged drains can be avoided with minimal time and effort. The most important step you can take is to educate everyone in your home and business about what is safe to wash or flush down drains. The ONLY thing that should go down sinks and tubs in water. In addition to water, toilets can also handle toilet paper and human waste, but everything else, including wet-wipes, belong in the rubbish bin.
OUR Haberfield plumbers CAN ALSO HELP WITH
Is your toilet taking a long time to drain? Maybe it won't flush at all? Call us on 1800 225 552 to discuss how we fix your clogged toilet in Haberfield today.
Blocked sewers in Haberfield can be quickly cleared using specialist equipment such as high-pressured jet blasters. For same-day service call 1800 225 552.
Blocked stormwater drains in Haberfield can result in serious flooding of your property. For emergency stormwater repairs. Call 1800 225 552.
Leave a review
How did we do? Were our plumbers able to clear your Haberfield blocked drain? Our team is constantly striving to exceed customer expectations and all feedback is appreciated. Simply click on your preferred platform below.