MANLY BLOCKED DRAIN REPAIRS
SAME-DAY SERVICE FOR BLOCKED DRAINS IN MANLY
Blocked drains in Manly come in many forms including showers and sinks that won't drain, clogged toilets, blocked sewers and blocked stormwater drains. JAB Plumbing Solutions is a well-established business specialising in drainage maintenance and rehabilitation. We have been helping Manly residents for more than a decade and we have the qualifications and equipment to handle all of your drainage needs. Our goal is to provide Manly residents with quality services delivered at a competitive price.
What causes Manly blocked drains?
Being a beachside location, many residents experience blocked drains in Manly caused by corroded and collapsed pipes. The salty water and sea air can damage older pipes that are made out of copper and galvanised steel. This is why it is common practice to use plastic piping today, which is more resistant. Other common causes include:
FOOD SCRAPS
Rice, flour, pasta and other foods that swell can block kitchen sinks
HAIR
Hair is the most common cause of blocked shower drains
SANITARY ITEMS
Tampons, cotton balls and condoms cause blockages in the bathroom
WET WIPES
Wet wipes don't break down properly and lead to severe blocked drains
FATS, OIL AND GREASE
Grease congeals and sticks to the sides of pipes - building up over time
TREE ROOTS
Tree roots penetrate cracks in pipes and continue to grow inside
Manly blocked drain CLEANING
There is no one-size-fits-all when it comes to clearing blocked drains in Manly. The right solutions depends on what is causing the clog and which pipes are affected. Our Manly plumbers offer services such as CCTV camera inspections and pipe location services so we can identify the exact source of the problem. We then offer a range of drain cleaning solutions such as high-pressure water jetting, plumbers grade chemicals, plunging and replacements of damaged pipes.
Jet blasters are particularly effective at clearing tough blockages in your underground stormwater and sewer lines. They are designed to go deep inside pipes and come with a variety of fittings that blast away stubborn blockages caused by things like tree roots and grease.
Our CCTV drain camera take the guesswork out of Manly blocked drain repairs. It provides us with a clear record of the condition of pipes allowing for targeted repairs. We can provide you with a detailed video of your drains for your records.
High-pressured jet blasters can clear most types of blockages, however a collapsed or badly damaged pipe might need to be replaced. Our plumbers are skilled in small and large-scale excavations and will ensure that any disruption to your property is kept to a minimum.
Pipe locators work by using an internal antenna that picks up electromagnetic radio frequency. They allow our Manly plumbers to determine the location of the pipe, the depth its buried and also what it's made out before we start digging.
Why choose us for Manly blocked drains?
UPFRONT PRICING
We give you the full price, upfront with no hidden fees
CLEAN AND TIDY
We respect your home and always leave it clean, safe and protected
QUALITY GUARANTEE
All our work is guaranteed and carried out to the highest standard
EMERGENCY RESPONSE
Our team is on call 24/7 to help with emergencies as soon as they arise
LICENSED EXPERTS
We are fully licensed to carry out work in the safest possible manner
ON TIME EVERY TIME
We know your time is valuable so we guarantee to arrive on time
Our Manly plumbers can also assist with:
A Manly blocked toilet can ruin your day. It's one of the most commonly used plumbing fixtures, so when it's not working, you want it fixed fast. We offer same-day blocked toilet repairs in Manly, call 1800 225 552.
Left untreated, a blockage in your main sewer line can cause raw sewerage to backup into your home. If you've noticed multiple plumbing fixtures blocking up at the same time call 1800 225 552.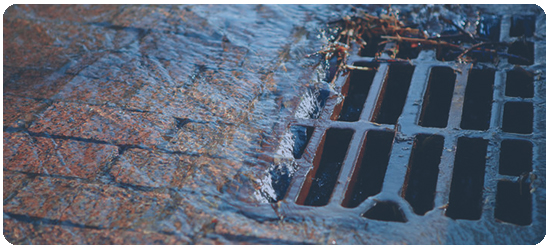 If a blocked stormwater drain is left for too long it can lead to sever flooding that damages your property. Contaminated water is also a health concern. If you need help fast call 1800 225 552.
Leave a review
If you were happy with our Manly blocked drain services we would love for you to share your experience with others. Our team constantly strives to exceed customer expectations and all feedback is appreciated. Simply click on your preferred platform below.
We fix blocked drains in these Northern Beaches suburbs
| Balgowlah | Bayview | Beacon Hill | Belrose | Brookvale | Castle Cove | Castle Crag |Curl Curl | Dee Why | Frenchs Forest | Forestville | Freshwater | Manly | Mosman | Naremburn | Northbridge |Narrabeen | Warringah |