Blocked Stormwater Drains Sydney
Reliable blocked stormwater drain repairs Sydney
Do you need assistance with a blocked stormwater drain in Sydney? Blocked stormwater drains should be addressed as quickly as possible because they can cause flooding on your property. The drainage points around your yard and the guttering of your home form an important part of the community's stormwater management system and should be regularly maintained. If they are neglected and sediment builds up, some wild weather is all it takes for stormwater drains to become blocked and overflow. JAB Plumbing Solutions have been assisting Sydney residents with blocked stormwater drains for many years. Our 24 hour emergency plumber is always on call when you need. Check out our customer reviews to see why Sydney residents trust JAB Plumbing Solutions with all their stormwater needs.
Why choose us for stormwater repairs in Sydney?
UPFRONT PRICING
We give you the full price, upfront with no hidden fees
CLEAN AND TIDY
We respect your home and always leave it clean, safe and protected
QUALITY GUARANTEE
All our work is guaranteed and carried out to the highest standard
EMERGENCY RESPONSE
Our team is on call 24/7 to help with emergencies as soon as they arise
LICENSED EXPERTS
We are fully licensed to carry out work in the safest possible manner
ON TIME EVERY TIME
We know your time is valuable so we guarantee to arrive on time
We offer the following blocked stormwater drain repairs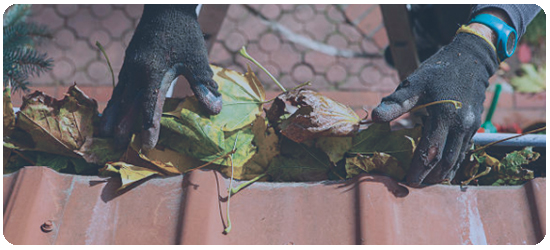 A common cause of blocked stormwater drains Sydney is a buildup of sediment. Neglecting gutters and downpipes means that leaves, dirt, soil and debris gets washed into your stormwater drain, blocking it over time. Our licensed Sydney plumbers are can safely remove debris from your gutters and flush out your downpipes. We can also reduce the risk of future stormwater blockages by installing guards on your gutters and stormwater grates.
Blocked stormwater drains are considered a plumbing emergency because they can pose a health risk to our waterways, marine life and public health. The water that floods from stormwaters can become contaminated if left unattended, spreading toxins and disease. Flooding stormwater drains may also cause damage and corrosion on your Sydney property. We offer customers the security of a 24 hour emergency plumber in Sydney.
Our jet blasters come with a range of different cutting heads that are capable of breaking down leaves, tree roots, dirt and other debris that's causing a blocked stormwater drain Sydney. Once the blockage is loosened a high-pressured jet of water is sent down to completely flush out the line. Routine jet blasting is also a great way to clear sediment buildup before it leads to a blockage and poses a risk to your property.
Our Sydney plumbers can send a CCTV drain inspection camera into your blocked stormwater drain to find out the exact cause of the clog. If it's sediment, we can flush it out with our jet blasters. Drain cameras may also identify structural damage in the pipes. If the pipes are collapsed or cracked, we can replace the damaged section of pipe. Alternatively, if the damage is extensive we can replace the whole stormwater system.
causes of blocked stormwater drains Sydney
DAMAGED PIPES
Collapsed or damaged pipes can restrict water flow
LACK OF MAINTENANCE
It's important to regularly clean gutters, downpipes and grates
LEAVES
Leaves in gutters can wash into drains and grates during heavy rain
GARDEN WASTE
Dirt and garden waste can enter your stormwater and block it
TREE ROOTS
Tree roots enter damaged pipes and continue to grow inside the line
STORMS AND FLOODING
Heavy rain can wash all kinds of debris into stormwater drains
Signs of a blocked stormwater drain Sydney
Most people only notice that their Sydney stormwater drain is blocked when it rains or storms. Stormwater drains are built to handle large volumes of water, but they will quickly overflow if there is something restricting the water flow. Common signs of a blocked stormwater drain in Sydney includes water flooding onto your property; surface grates flooding during heavy rain, water gushing out of your downpipes; and gurgling sounds coming from your drains. If you notice any of these symptoms call a licensed Sydney plumber as soon as you can.
Blocked stormwater drain Sydney service areas
Whether you're based in Five Dock, Manly or Paddington, our team of licensed Sydney plumbers offer round the clock service for blocked stormwater drains. Blocked stormwater drains carry a public health risk so we always have the technology on hand to begin repairs right away.
HAVE YOUR SAY
How did our Sydney plumber do? We would love to hear from you! Our Sydney plumbers are constantly striving to exceed customer expectations and all feedback is appreciated. Simply click on your preferred platform below.
PAYMENT METHODS
We accept cheque, bank transfer, cash EFTPOS and credit card for your ongoing convenience.
QUALIFIED TECHNICIANS
Our team is fully licensed to provide you with the best drainage solutions possible.