Blocked Drains Sydney CBD
CBD Sydney blocked drain repairs
Blocked drains Sydney CBD are no match for our experienced plumbers. If you need a blocked drain repaired fast call our Sydney CBD plumber today! A sewerage system that isn't functioning properly it can lead to many unwanted problems including potential flooding of your property, blocked plumbing fixtures and a foul smelling environment. If left untreated, blocked drains can quickly turn into a plumbing emergency. Our Sydney plumbers are on call 24/7 to help when you need them most. We use the latest technology available on the market and our plumbers are fully licensed and qualified to tackle the most stubborn blocked drains. If you have a clogged toilet, blocked sink or blocked sewer trust drain, the experts at JAB Plumbing Solutions.
Our Sydney CBD plumbers are great to work with
UPFRONT PRICING
We give you the full price, upfront with no hidden fees
CLEAN AND TIDY
We respect your home and always leave it clean, safe and protected
QUALITY GUARANTEE
All our work is guaranteed and carried out to the highest standard
EMERGENCY RESPONSE
Our team is on call 24/7 to help with emergencies as soon as they arise
LICENSED EXPERTS
We are fully licensed to carry out work in the safest possible manner
ON TIME EVERY TIME
We know your time is valuable so we guarantee to arrive on time
Blocked drain services Sydney CBD
We offer comprehensive blocked drain repairs, drain installation and drain cleaning in Sydney's CBD. Our team are equipped with the latest equipment and receive ongoing training to remain industry leaders in the field of drainage.
CCTV pipe inspections are an invaluable tool when it comes to blocked drains repairs in Sydney CBD. Pipe inspections provide real time footage of underground and subterraneous plumbing pipes. Our Sydney CBD plumber can recommend a solution tailored to your specific needs based on the high-resolution video footage.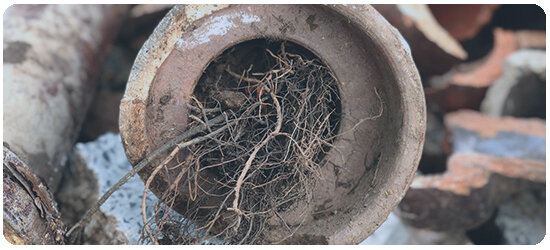 When a damaged or badly blocked drain pipe needs to excavated for repair, our state-of-the-art pipe locators will minimise the amount of digging required. We can find the exact location and depth of pipes, carefully planning how to repair it with minimum disruption to your property.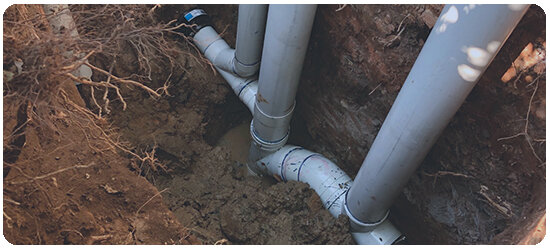 Need a new stormwater drain or sewer drain installed at your Sydney CBD property? Our plumbers can install pipes at your new property, or excavate and replace damaged pipes. We use the latest PVC piping which last for up to 50 years. If you suspect your drain pipes are damaged or deteriorated we can help.
Jet blasting (water jetting) is the fastest, safest and most environmentally friendly method of drain cleaning on the market. If you have a blocked drain in Sydney CBD, our plumbers can use our water jetting service to throughly clean the pipes, removing virtually all traces of sediment.
FOOD SCRAPS
Rice, flour, pasta and other foods that swell can block kitchen sinks
HAIR
Hair is the most common cause of blocked shower drains
SANITARY ITEMS
Tampons, cotton balls and condoms cause blockages in the bathroom
WET WIPES
Wet wipes don't break down properly and lead to severe blocked drains
FATS, OIL AND GREASE
Grease congeals and sticks to the sides of pipes - building up over time
TREE ROOTS
Tree roots penetrate cracks in pipes and continue to grow inside
CBD Sydney blocked drain solutions
JAB Plumbing Solutions specialise in clearing all types of blocked drains in Sydney CBD. We provide a wide range of drain cleaning services including plunging, jet blasting, chemical drain cleaners, pipe location, excavation and CCTV drain inspections. We combine the best technology with years of experience to guarantee your drainage system is clear of all blockages and in perfect working order.
SEE WHAT OUR CUSTOMERS ARE SAYING