Blocked Drains Concord
CONCORD BLOCKED DRAIN repair experts
Need assistance with a Concord blocked drain? As the leading drainage plumbers in Concord, we can unblock your blocked sink drains, sewer drain and toilet drain fast - all at a great price! JAB Plumbing Solutions guarantees to get your plumbing running smoothly again. Our licensed tradesman offer same-day service for Concord blocked drains and can quickly repair any unpleasant problems before they cause too much inconvenience. Take a look at our customer reviews to see why residents and business turn to JAB Plumbing Solutions for expert drain cleaning services in Concord.
Our Concord drain plumbers aim to please!
UPFRONT PRICING
We give you the full price, upfront with no hidden fees
CLEAN AND TIDY
We respect your home and always leave it clean, safe and protected
QUALITY GUARANTEE
All our work is guaranteed and carried out to the highest standard
EMERGENCY RESPONSE
Our team is on call 24/7 to help with emergencies as soon as they arise
LICENSED EXPERTS
We are fully licensed to carry out work in the safest possible manner
ON TIME EVERY TIME
We know your time is valuable so we guarantee to arrive on time
Concord drain cleaning services
Every blocked drain in Concord is different and the right drain repairs depends on where the blockage is located and its cause. Our experienced drainage plumbers can thoroughly assess the issue and provide a safe and effective solution that is tailored to your needs.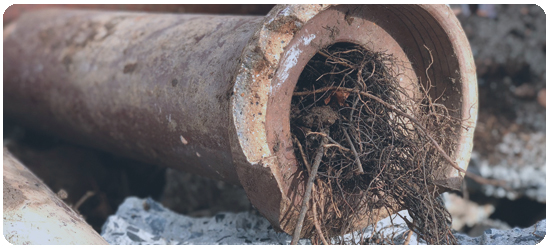 Broken, collapsed and sagging pipes may be caused by tree root infestations, compacting earth and age. If your Concord blocked drain is the result of badly damaged pipes our drainage plumbers are equipped to excavate and replace the affected areas safely.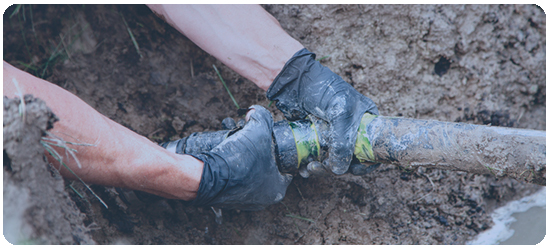 Pipe locators may be required to locate underground blocked drain pipes when there is no access to an accurate sewer plan. Our high-tech location tools allow our Concord plumbing team to pinpoint the exact location of pipes without the need for any digging.
main sources of Concord blocked drains
FOOD SCRAPS
Rice, flour, pasta and other foods that swell can block kitchen sinks
HAIR
Hair is the most common cause of blocked shower drains
SANITARY ITEMS
Tampons, cotton balls and condoms cause blockages in the bathroom
WET WIPES
Wet wipes don't break down properly and lead to severe blocked drains
FATS, OIL AND GREASE
Grease congeals and sticks to the sides of pipes - building up over time
TREE ROOTS
Tree roots penetrate cracks in pipes and continue to grow inside
Our Concord plumbers specialise in drains
Concord blocked toilets can bring business to a standstill or disrupt you family life. If you're looking for affordable same-day clogged toilet repairs in Concord call 1800 225 552 for an obligation free quote.
No amount of plunging can clear a blockage in the main sewer drain. Our highly skilled drain experts have the latest tools to unblock even the toughest sewer clog. Call our Concord plumber on 1800 225 552.
Some Concord blocked drains require immediate action to prevent damage to your home. If your property is flooding due to a blocked stormwater drain call our emergency plumber on 1800 225 552.
Leave a review
Want to share your Concord blocked drain cleaning experience with others? We would love to hear from you. Our team wants to continually improve our services and all feedback is taken on board. Simply click on your preferred platform below.