Blocked Drains North Shore
North Shore blocked drain repairs
Are you looking for a reliable plumber to clear a clogged drain on the North Shore? Nothing is more frustrating to North Shore homeowners than discovering you have a blocked drain. If left untreated, this annoying issue only gets worse, so its best to seek help from a professional plumber as soon as you notice the signs. JAB Plumbing Solutions specialise in clearing all types of blocked drains including clogged toilets, sewer lines blocked by tree roots or slow draining tubs and sinks. Our plumbers are qualified to use the latest drain cleaning technology and have many years of experience servicing the North Shore. If you're experiencing blocked drains on the North Shore, trust the experts at JAB Plumbing Solutions for professional drain cleaning and clog removal services.
Our North Shore drain plumbers are easy to work with!
UPFRONT PRICING
We give you the full price, upfront with no hidden fees
CLEAN AND TIDY
We respect your home and always leave it clean, safe and protected
QUALITY GUARANTEE
All our work is guaranteed and carried out to the highest standard
EMERGENCY RESPONSE
Our team is on call 24/7 to help with emergencies as soon as they arise
LICENSED EXPERTS
We are fully licensed to carry out work in the safest possible manner
ON TIME EVERY TIME
We know your time is valuable so we guarantee to arrive on time
North Shore Blocked drain service areas
Artarmon | Balmoral | Chatswood | Crows Nest | Gordon | Hunters Hill | Kirribilli | Lane Cove | Lindfield | McMahons Point | Milsons Point | Mosman| Naremburn | Neutral Bay | Northbridge | North Sydney | Northwood | Pymble | Riverview | Roseville | St Leonards | Waverton | Willoughby| Wollstonecraft | Woolwich
What causes blocked drains on the North Shore?
FOOD SCRAPS
Rice, flour, pasta and other foods that swell can block kitchen sinks
HAIR
Hair is the most common cause of blocked shower drains
SANITARY ITEMS
Tampons, cotton balls and condoms cause blockages in the bathroom
WET WIPES
Wet wipes don't break down properly and lead to severe blocked drains
FATS, OIL AND GREASE
Grease congeals and sticks to the sides of pipes - building up over time
TREE ROOTS
Tree roots penetrate cracks in pipes and continue to grow inside
North Shore blocked drain solutions
All North Shore blocked drains are different, and the right solution depends entirely on where the clog is located and what is causing it. Our North Shore plumbers are experts in drainage. We can confidently assess the condition of your pipes and provide targeted solutions that are right for you. We provide comprehensive drainage solutions including plunging, sewer and stormwater repairs, CCTV drain inspections, pipe location, chemical drain cleaning and jet blasting. We guarantee to leave your North Shore drains clean and functioning like they should.
Our plumbers use advanced CCTV pipe inspection technology to examine the condition of your North Shore blocked drain pipes. Armed with this video footage, we can recommend targeted solutions to your blocked drain problems, eradicating the issue at the source. Our cameras can also uncover any damage in the pipes.
Jet blasting uses a stream of high-pressured water that hits the stoppage and flushes it away. The thrust of the nozzle drives the hose down the sewer or stormwater line, thoroughly scrubbing the pipe walls clean. Hydro jetting is the fastest and most effective method of drain cleaning on the market for for North Shore blocked drains.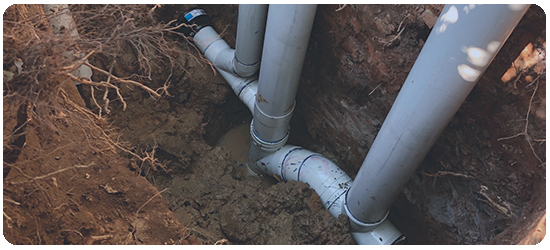 JAB Plumbing Solutions specialise in new drain installations or excavation and replacement of damaged drains. While repair is always the first point of call, some North Shore blocked drains are caused by pipes that are so damaged they are beyond repair. In these instances, our plumber can carefully replace the entire system.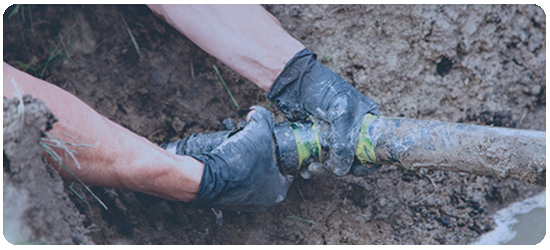 If there are blocked drain pipes at your North Shore property that require excavation, we want to minimise the amount of digging that takes place. Our pipe location technology can find the exact location and depth of the damaged pipes. Instead of digging up the whole line, we can carefully target the problem area.
SEE WHAT OUR CUSTOMERS ARE SAYING