Blocked Drain Balmain
Expert repairs for blocked drains in Balmain
Need assistance with a clogged drain in Balmain. As Balmain's leading drain cleaning experts, we can repair your blocked sink, sewer or clogged toilet in a prompt and professional manner. We understand how frustrating blocked drains can be which is why we offer same-day service to our Balmain customers. Our team of drain experts always carry the latest tools to commence repairs right away, including high-pressured jet blasting machines and drain cameras. We will conduct a thorough assessment of your drainage system and provide expert advice based on this appraisal. See what other Balmain customers are saying about our work in our online reviews.
WHY CHOOSE US FOR BALMAIN blocked drainS
UPFRONT PRICING
We give you the full price, upfront with no hidden fees
CLEAN AND TIDY
We respect your home and always leave it clean, safe and protected
QUALITY GUARANTEE
All our work is guaranteed and carried out to the highest standard
EMERGENCY RESPONSE
Our team is on call 24/7 to help with emergencies as soon as they arise
LICENSED EXPERTS
We are fully licensed to carry out work in the safest possible manner
ON TIME EVERY TIME
We know your time is valuable so we guarantee to arrive on time
Comprehensive repairs for blocked drains Balmain
The right drain cleaning solutions for your Balmain blocked drain depends on where the blockage is located and what's causing the clog. Our experienced plumbers are equipped to deal with all types of blockages and we offer a comprehensive range of drain cleaning services including:
Jet-blasting is one of the quickest, safest and most effective means of clearing a variety of blocked drains in Balmain. It can be fitted with a variety of cutting heads that can flush out anything from clumps of wet-wipes to masses of tree roots.
Our drain inspection cameras can pinpoint the exact location and cause of Balmain blocked drains. Once the blockage has been cleared by our jet-blasters, we can reinsert the camera to make sure the obstacles are completely removed and check the for any damaged pipes.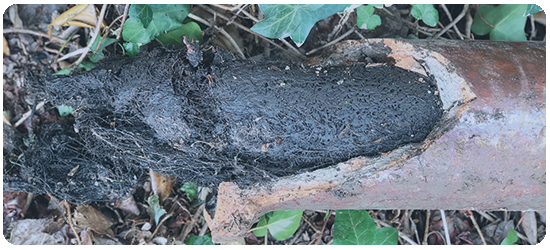 If you have a recurring blocked drain it could be due to tree root intrusion or badly damaged pipes. While repairing pipes is always the first point of call, our Balmain plumber is qualified to excavate and replace drain pipes when extensive damage exists.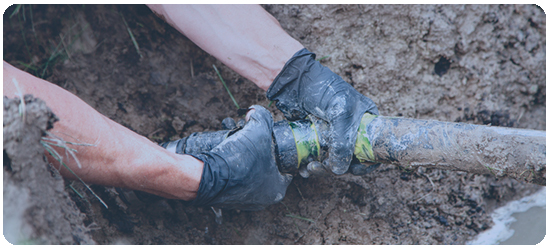 Without an accurate sewer plan it's almost impossible to locate underground pipes. This is why our plumbers are equipped with the latest pipe locators, enabling them to determine the location and depth of pipes without the need for digging.
Balmain blockage drains are preventable!
Blocked drains are a huge inconvenience. The good news is that they are completely preventable in the majority of cases. A common misconception is that toilets and drains are a great place to dispose of all kinds of things. This is simply not the case. Sanitary items and personal care products - even "flushable" wet-wipes - should be placed in the bin. Prevent food scraps and grease from entering sink drains by wiping plates clean with a paper towel before washing.
What causes blocked drains in Balmain?
FOOD SCRAPS
Rice, flour, pasta and other foods that swell can block kitchen sinks
HAIR
Hair is the most common cause of blocked shower drains
SANITARY ITEMS
Tampons, cotton balls and condoms cause blockages in the bathroom
WET WIPES
Wet wipes don't break down properly and lead to severe blocked drains
FATS, OIL AND GREASE
Grease congeals and sticks to the sides of pipes - building up over time
TREE ROOTS
Tree roots penetrate cracks in pipes and continue to grow inside
Our Balmain plumbers also SPECIALISE IN
Does your toilet take a long time to drain? Maybe it fills up with wastewater when flushed? Clogged toilets need to be fixed fast. Our Balmain plumber offers same-day toilet repairs, call 1800 225 552.
A blockage in the main sewer line can damage your property. If left untreated, raw sewerage can backup into your home through multiple drain openings. Call 1800 225 552 for expert advice.
Some plumbing disasters require immediate assistance. Blocked stormwater drains can result in serious flooding on your property. If you need help fast call 1800 225 552.
Leave a review
If you were happy with our Balmain blocked drain service, why not share your experience with others? Our team is always looking for ways to improve our plumbing services in Balmain and all feedback is appreciated. Simply click on your preferred platform below.