Blocked Drains Sydney
Sydney's leading blocked drain plumbers
Sydney blocked drains are no match for the expert drain plumbers at JAB Plumbing Solutions. We can unclog your blocked drains, toilets and blocked sewers quickly and professionally. If left untreated, a clog in the main sewer line can result in harmful sewerage flooding the property spreading germs and bacteria. It can also cause lasting water damage to your floors and carpets. JAB Plumbing Solutions respond quickly when you call and pour plumbers provide the most comprehensive blocked drain cleaning services in Sydney. Our 24 hour emergency plumbers in Sydney are always on call to assist. See what other customers are saying about our Sydney blocked drain services in our latest reviews.
What sets our Sydney Blocked Drain plumbers apart?
UPFRONT PRICING
We give you the full price, upfront with no hidden fees
CLEAN AND TIDY
We respect your home and always leave it clean, safe and protected
QUALITY GUARANTEE
All our work is guaranteed and carried out to the highest standard
EMERGENCY RESPONSE
Our team is on call 24/7 to help with emergencies as soon as they arise
LICENSED EXPERTS
We are fully licensed to carry out work in the safest possible manner
ON TIME EVERY TIME
We know your time is valuable so we guarantee to arrive on time
we can unblock your SYdney drains today!
Our Sydney drainage plumbers receive ongoing training and development to ensure we are up to date with the latest drain cleaning technology and industry practices. We have the technology and experience to confidently assess the cause of your Sydney blocked drain and recommend fast solutions designed to address the underlying cause.
Want a clear picture of your Sydney drains? Our CCTV drain inspection cameras will determine the exact cause and location of your Sydney blocked drain. A small camera is inserted into the drain, providing a detailed video of the pipes so we can recommend the best solution. A drain inspection can also identify potential future problems, saving you money in the long-run.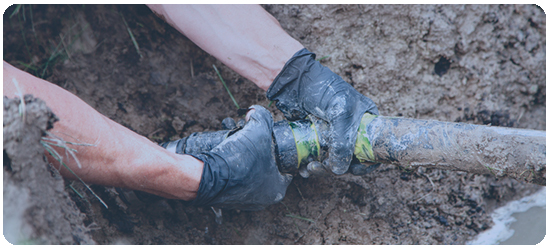 For blockages occurring in pipes outside of the home, JAB Plumbing Solutions uses pipe locating equipment that allows us to find underground pipes quickly and accurately. This means we can minimise any digging required so there is less disruption to your home and property.
High-pressured jet blasters are a quick and effective means of clearing Sydney blocked drains. Our jet blasters come with a range of cutting heads suitable for clearing tree roots, sediment, grease and much more. Once the blockage is loosened, a high pressured jet of water is sent down to completely flush out the line. Jet blasting doesn't just clear the blockage, it cleans the whole pipe.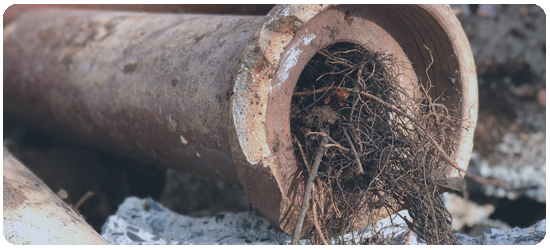 Sydney blocked stormwater drains or Sydney blocked sewer drains may be caused by tree roots or collapsed pipes. In some cases where the damage is too great to repair, we may need to replace the affected area. We use CCTV cameras and pipe locators to minimise the amount of digging required.
Sydney BLOCKED DRAIN CAUSES
FOOD SCRAPS
Rice, flour, pasta and other foods that swell can block kitchen sinks
HAIR
Hair is the most common cause of blocked shower drains
SANITARY ITEMS
Tampons, cotton balls and condoms cause blockages in the bathroom
WET WIPES
Wet wipes don't break down properly and lead to severe blocked drains
FATS, OIL AND GREASE
Grease congeals and sticks to the sides of pipes - building up over time
TREE ROOTS
Tree roots penetrate cracks in pipes and continue to grow inside
Signs you have a Sydney blocked drain
Blocked drains Sydney have a number of symptoms. Some are obvious - such as an overflowing toilet - while others are less so. Signs to watch out for include gurgling noises in the pipes; raw sewerage coming up into your garden; a foul smell that doesn't go away; water pooling around your feet in the shower; an overflowing sink; a toilet that fills up with water when flushed; sinks draining slowly. When multiple fixtures are clogging up it's normally a sign that there is a blockage further down the line. If you notice any of these signs it's important to call a Sydney plumber before the problem gets any worse.
TYPES OF Sydney BLOCKED DRAINS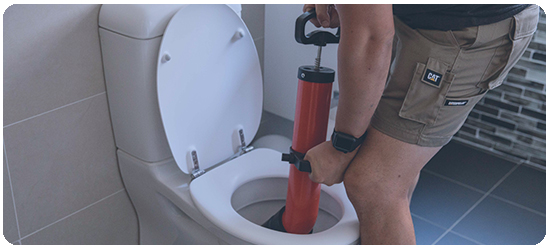 Every plumbing fixture inside the home has a small drain pipe that transports waste to the main sewer pipes outside. Blockages that occur inside the home are located somewhere between the drain opening and the gully trap. Examples include a clogged toilet; blocked kitchen sink; blocked laundry sink, blocked shower drain or a blocked bath drain. These blockages are often quick and cheap to repair.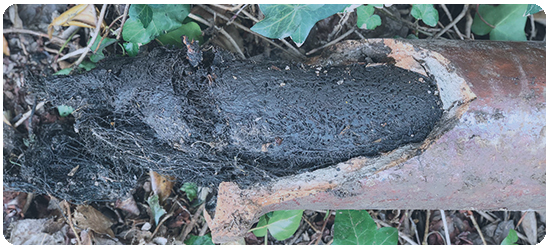 Blockages outside of the house occur in the main drains - sewer drains and stormwater drains. Sewers may become blocked from household waste that is flushed/washed down the smaller pipes or by tree roots penetrating the pipes. Stormwater drains normally get blocked from leaves, dirt and sediment that washes down from gutters. Outside blockages will need to be cleared by a licensed plumber using specialist equipment.
Preventing Sydney blocked drains is easy!
Blocked drains in Sydney are preventable with a little care and planning. The easiest way to prevent blocked drains from occurring is to strop foreign items from entering the sewer and stormwater pipes. Place grates over drain openings to catch things like food scraps in the kitchen, hair and soap in the bathroom, and leaves from entering stormwater openings. Always keep a bin next to the toilet and make sure bulky items such as tampons, condoms, cotton buds and wet-wipes are disposed of in the trash and never flushed.
Blocked drain Sydney service areas
Our Sydney blocked drain plumbers service the entire Sydney Metropolitan. We are centrally located in Five Dock, in Sydney's Inner West and can respond to your blocked drain fast, whether you're in in Bondi, Haberfield, Manly or Annandale. If you have a blocked drain that needs requiring repairs call us today on 1800 225 552.
LEAVE A REVIEW
Loved our Sydney drain cleaning services? We would love to hear from you! Our team of Sydney plumbers are always finding ways to exceed customer expectations and improve our service. Please click on your preferred platform below to share your feedback.
PAYMENT METHODS
We accept cheque, bank transfer, cash EFTPOS and credit card for your ongoing convenience.
QUALIFIED TECHNICIANS
Our blocked drains plumbers in Sydney are fully licensed and insured to provide you with the best drainage solutions possible.